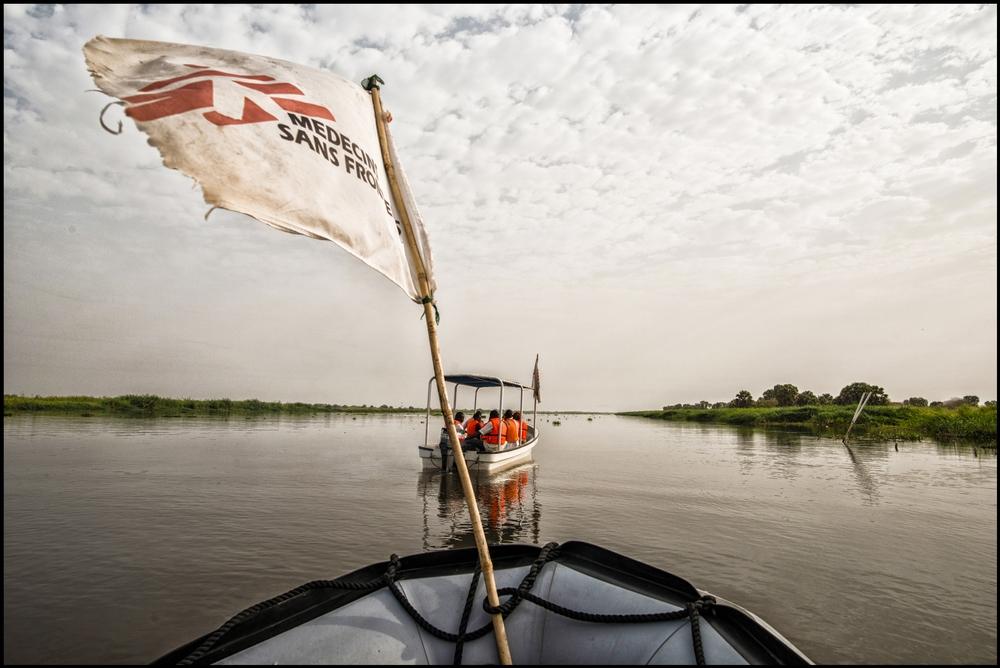 Doctors Without Borders (MSF)
Cookie Policy
Interpretation and Definitions
Interpretation
The words of which the initial letter is capitalized have meanings defined under the following conditions. The following definitions shall have the same meaning regardless of whether they appear in singular or plural.
Definitions
For the purposes of this Cookie Notice:
MSF EA (referred to as either "We", "Us" or "Our" in this Cookie Notice refers to MSF Eastern Africa)
Website refers to MSF EA site, accessible from https://msf.or.ke
You means the data subject accessing or using the Website, or a company or any legal entity on behalf of which such individual is accessing or using the website, as applicable. Under Data Protection Act of Kenya 2019 and GDPR (General Data Protection Regulation), You can be referred to as the Data Subject or as the User as you are the individual using this website
We use "cookies" to identify you when you visit Our website.
What are cookies?
Cookies are small text files that are transferred from the Website to your computer, phone or tablet. Websites store cookies on your internet browser (Chrome, Firefox or Internet Explorer, for example) when You visit. Every time You return to the site and navigate around it picks up these bits of information. There are several types of cookies and they each have different functions and uses. Some cookies can be helpful, and most websites rely on them in order to work properly and to understand what their users do when they visit.
Cookies do not typically contain any information that personally identifies You, but personal information that We store about You may be linked to the information stored in and obtained from cookies. We do not store sensitive personal information such as account passwords in the cookies We use.
For more information on how we use, store and keep your personal data, see our Privacy Notice.
Types of cookies we use
We use both first-party and third-party cookies on Our website. "First-party Cookies" are cookies that belong to MSF EA and that MSF EA places on your device. "Third-party Cookies" are cookies that another party places on your device through our site.
Categories of cookies we use:
The three categories of cookies that We use, from the least to the most intrusive, are:
Strictly necessary cookies
These cookies are necessary for the website to function. These are usually only set in response to actions made by the data subject which amount to a request for services, such as setting your privacy preferences, logging in or filling in forms. You can set your browser to block or alert You to these cookies, but some parts of the site will then not work. We've listed the categories of these strictly necessary cookies below.
Log in cookies: These cookies remember who You are when you log on to secure areas of Our website. You won't be able to log on without them. They help to authenticate users and prevent fraudulent use of user accounts.
Service and functionality cookies: These cookies let Us operate the sites in accordance with the choices You make. They also enable Us to remember You. I.e., We will recognize your user name and remember how You customized the sites and services so that We offer the same for subsequent visits. Without these cookies We will not be able to offer this.
Analytics cookies
These cookies are used by Us or third-party service providers to collect anonymous data on how visitors use the site and to analyze how the sites are performing. For example, these cookies track what locations Our visitors come from, how frequently Our sites are visited, and which pages are visited most.
Advertisement cookies
These cookies are used to provide visitors with relevant customized adverts and marketing campaigns based on your web browsing activity. They collect information for third parties and remember what You looked at on a website. They're used for things including 'Like' and 'Share' buttons, as well as online advertising.
Cookies can be further broken down into:
Persistent Cookies: Persistent cookies help to remember information, settings, preferences, or sign-on credentials that a user has previously saved E.g., when You accept the cookie message which first appears when You use Our sites, We record your acceptance until the cookie expires. This helps create a convenient and faster website experience. A Persistent Cookie is set to expire at a specific date or after a specific length of time. The purpose of these Cookies is to provide You with a more personal experience and to avoid You having to re-enter your preferences every time you use the Website.
Session Cookies: These cookies are only stored temporarily and are deleted from your machine when your web browser closes. We use session cookies to keep track of your movement from page to page so that You don't get asked for the same information you've already entered on the site. The data collected by the sites and cookies will not be kept for longer than is necessary to fulfill the purposes mentioned above.
The cookies msf.or.ke uses
Cookie

Domain

Type

Description

Duration

NID

google.com

Advertisement

This cookie is used to customize a profile based on user's interest and display personalized ads to the users.

6 months

_fbp

msf.or.ke

Advertisement

This cookie is set by Facebook to deliver advertisement when they are on Facebook, or a digital platform powered by Facebook advertising after visiting this website.

3 months

fr

facebook.com

Advertisement

The cookie is set by Facebook to show relevant advertisements to the users and measure and improve the advertisements. The cookie also tracks the behavior of the user across the web on sites that have Facebook pixel or Facebook social plugin.

3 months

_hjid

msf.or.ke

Analytics

This cookie is set by Hotjar. This cookie is set when the customer first lands on a page with the Hotjar script. It is used to persist the random user ID, unique to that site on the browser. This ensures that behavior in subsequent visits to the same site will be attributed to the same user ID.

1 year

_hjFirstSeen

msf.or.ke

Analytics

This is set by Hotjar to identify a new user's first session. It stores a true/false value, indicating whether this was the first time Hotjar saw this user. It is used by Recording filters to identify new user sessions.

30 minutes

_ga

msf.or.ke

Analytics

This cookie is installed by Google Analytics. The cookie is used to calculate visitor, session, campaign data and keep track of site usage for the site's analytics report. The cookies store information anonymously and assign a randomly generated number to identify unique visitors.

2 years

_gid

msf.or.ke

Analytics

This cookie is installed by Google Analytics. The cookie is used to store information of how visitors use a website and helps in creating an analytics report of how the website is doing. The data collected including the number of visitors, the source where they have come from, and the pages visited in an anonymous form.

1 day

_gat_UA-105876666-2

msf.or.ke

Analytics

This is a pattern type cookie set by Google Analytics, where the pattern element on the name contains the unique identity number of the account or website it relates to. It appears to be a variation of the _gat cookie which is used to limit the amount of data recorded by Google on high traffic volume websites.

1 minute

_hjIncludedIn
PageviewSample

msf.or.ke

Analytics

This cookie is set to let Hotjar know whether that user is included in the data sampling defined by our site's page view limit.

2 minutes

_hjAbsoluteSession
InProgress

msf.or.ke

Analytics

This cookie is used to detect the first pageview session of a user. This is a True/False flag set by the cookie.

30 minutes

_hjIncluded
InSessionSample

msf.or.ke

Analytics

This cookie is set to let Hotjar know whether that user is included in the data sampling defined by our site's daily session limit

2 minutes

has_js

msf.or.ke

Necessary

This cookie is used to indicate whether the user's browser has enabled JavaScript.

session
You may refuse to accept browser cookies by activating the appropriate setting on the cookies notice/banner although this could result in preventing You access to certain parts of the sites or improper performance of the sites.
Controlling cookies
You can control and/or delete cookies at any time. You can also get rid of all the cookies already on your computer. Most web browsers automatically accept cookies, but You should be able to change your browser to prevent that at any time. If You want to know how to do this, please look at the help menu on your web browser. Further information is available on the following websites:
For any other web browser, please visit your web browser's official web pages
Further, most third-party providers offer modules or proceedings allowing you to opt out from data collection.
Contact Us
If You have any questions about this Cookie Notice, You can contact us by email at [email protected]