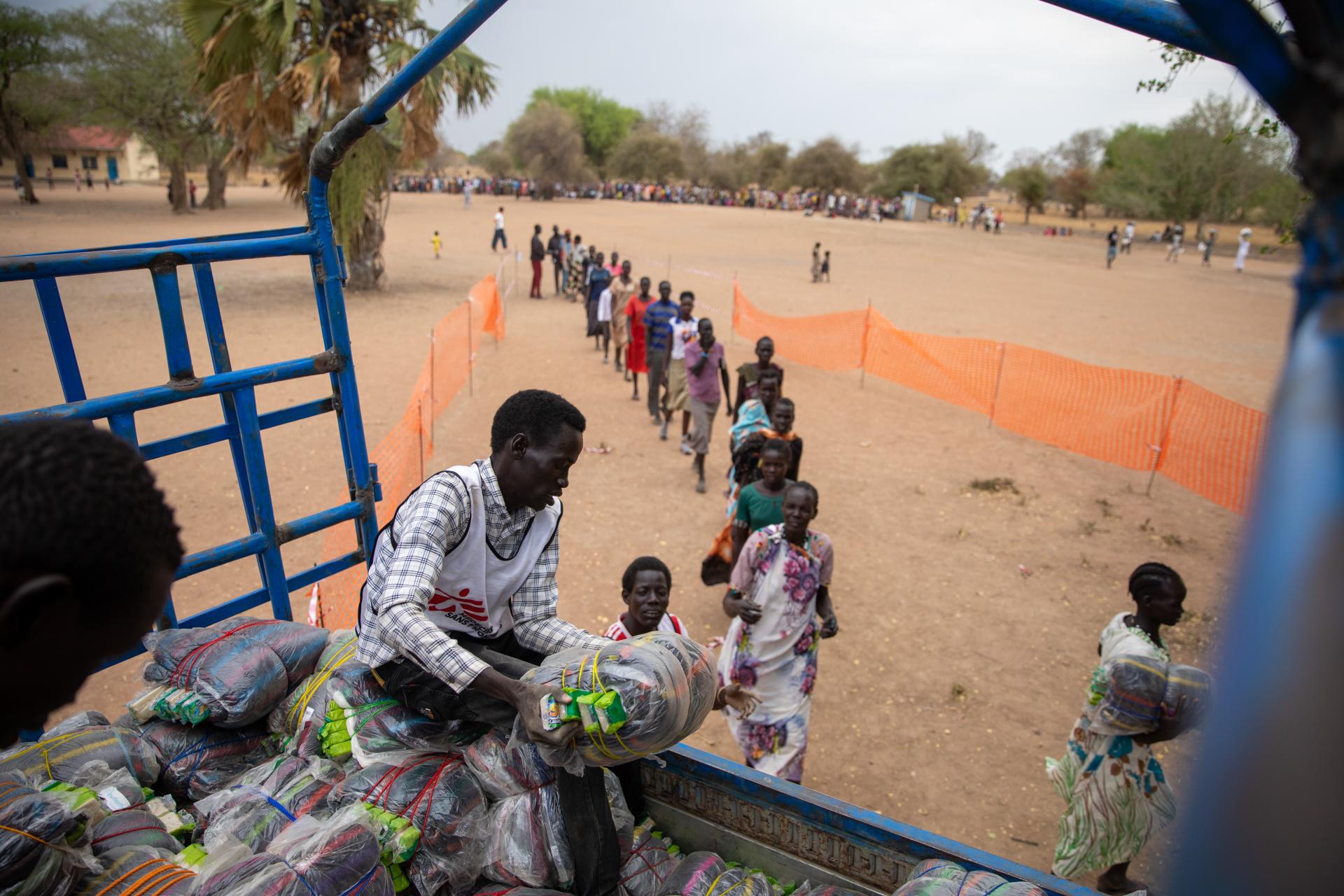 Get Involved
Your support matters
Become MSF Supporter
When you donate to MSF, your money is spent where it is needed the most. It could go towards running a hospital in South Sudan, or towards a measles vaccination campaign in the Democratic Republic of Congo. It could also go into our emergency fund, so our teams can respond quickly when there is an earthquake, epidemic or conflict.
80% of our financial resources are allocated to fulfilling our social mission: 65% to our humanitarian programmes, 12% to support our projects and programmes, and 3% to awareness-raising, the Access Campaign, and the Drugs for Neglected Diseases initiative (DNDi). We work hard to ensure that your donations are spent on saving lives rather than on administration and management costs.
Unlike many other organisations, we don't work through partners, so our donors can trust that the money they donate to MSF is spent by MSF.
We take transparency and accountability very seriously - more on our finances here
MSF principles
The way we raise and spend money upholds our core principles – independence, neutrality and impartiality. MSF very rarely takes money from governments; the vast majority of our money comes from individuals like you.
This means the funds come with no strings attached and allow us to provide medical care where the need is greatest. It is you, our donors, who make this possible. Thank you.
Other ways to show your support
Aside from giving us a financial donation, you can support us on social media: Facebook , Twitter, and Instagram,- please help to raise awareness of the humanitarian crises that we are responding to by sharing and liking our posts.
You can also sign up to our newsletter to hear more about our work by clicking on the link below.